Sale
Drum Cargo – Rhythms of Earth
Relaxation Music
David & Steve Gordon
Length: 55:27
Stream this Audio
Click the button below to listen on your favorite music service

Listen Now
You Save $7.96 (80%)
Instant Download to Your PC or Mac
— Listen on Any Device
Find stability extending far beyond your body and creating a beautiful haven of rest and serenity for you wherever you go. This music can ground your mind, body and soul to the magnificent Earth that has supported you and carried you since the very moment you were born and will continue to remember your impact long after you're gone.
Masters of percussion, David and Steve Gordon have created this spiritually awakening album with renowned industry veterans Kim Atkinson and Bobby Cochran. This dynamic team has created masterpiece after masterpiece of powerfully healing music, but in Drum Cargo – Rhythms of Earth, they have crafted something truly spectacular – one of the most entrancing drum music albums ever made.
This exotic MP3 download of world drum music will leave your soul feeling refreshed and energized. Let the Shamanic drums and enchanting Native American flute transport your soul to a tranquil landscape of whole earth healing.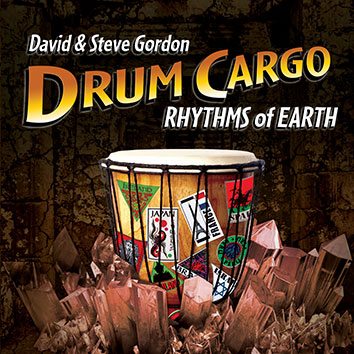 Drum Cargo – Rhythms of Earth
David & Steve Gordon
Click the play buttons to hear sound samples:
1. Medicine Drum Call

4:51

2. Rhythm Ritual Return

6:52

3. Four Direction Groove

6:09

4. Thunder Drum Dream

10:05

5. Sacred Beat Meeting

5:12

6. North Wind Rhythms

7:24

7. Lowerworld Drum Journey

7:35

8. Faithkeeper Earth Pulse

7:19
Total Time: 55:27
Drum Cargo – Rhythms of Earth
You Save $7.96 (80%)
Relaxation Music
David & Steve Gordon
Length: 55:27
Instant Download to Your PC or Mac
— Listen on Any Device
Or Save $16.32
with This Matched Set